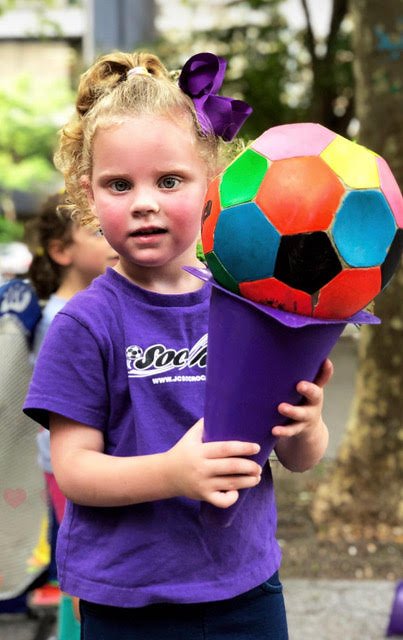 SocRoc Soccer has a permit at several parks and can conduct outdoor parties at the following places:
Saturdays, 3 PM - 5 PM at St. Vartan's Playground (1st Ave & 35th Street)
Saturdays, 9 AM - 12 PM - Robert Moses Playground (1St Ave & 42nd Street)
Sundays, 9 AM - 12 PM - Asser Levy Playground (Asser Levy Place & 25th St)
Saturdays, 9 AM - 12 PM - Rockefeller Park (Tribeca)
If SocRoc doesn't have a permit, you are responsible for getting the permit or conducting the party without a permit at the risk of a park official asking the party to move. We are not responsible for any permits outside of the ones listed.
We play soccer for forty-five minutes (ages two through five years) or sixty minutes (ages six and above). The cost is $35/child with a minimum of ten kids ($350). Every additional child is $30.
If the party needs to be canceled due to weather, we will give you the option to reschedule or receive a refund. At the point that you book the party, a fifty percent deposit is due. Please note for this level of party, SocRoc provides only the soccer (you are still charge of cake, favors, etc). Book your birthday party now.